Wibble Effect
Here is my Wibble Effect program for the ZX Spectrum Next.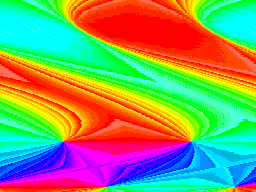 The program is open source and is placed into the public domain.
Version 1.0:
Download
77.5 KB
Included in the archive is the Z80 assembler source code, the original source bitmap and a Layer 2 and palette conversion utility.